The sale of brandy and cognac is highly concentrated – the largest quantities of this type of spirits in small format stores is sold by Ambra (Pliska and Słoneczny Brzeg brands) – in 2018, its share in the sales volume increased by 9 percentage points to 42%. Stock (Stock 84 and Brandy Original brands) is the vice-leader, which in the discussed period, had about 15% of shares in the sales volume of this category, and CEDC with the Metaxa brand is in third place. It is worth noting that such a large increase in Ambra's shares last year was at the expense of its two rivals.
Brandy from the former Communist Bloc – Pliska and Słoneczny Brzeg, which in December 2018 could be found on the shelf in 57% and 31% of outlets selling this category (with value shares of 26% and 10% respectively) – is still widely distributed in small format stores. More demanding customers in every third outlet of this format could find Metaxa, which accounted for 18% of sales of this type of spirits.
Rynki Alkoholowe 5/2019
Rum, gin and tequila are among the smaller segments of alcohols in small-format stores up to 300 m2. Together they account for less than 1% of the sales value of spirits. Rum and gin are available in about 40% of outlets, while tequila is offered by only a few percent of them.
Rynki Alkoholowe 4/2019
As far as the recognition of gin brands is concerned, Gin Lubuski has been the leader for years and is the most deeply rooted gin brand in the consciousness of Polish consumers. Other brands that are well recognizable are: Gordon's Gin, Stock Gin and Absolwent Gin. However, they do not achieve the brand identification results of the leader.
Consumers have a big problem to point out rum spontaneously. Only a few percent of people were able to name individual brands on their own. Nearly 60% of respondents, in both, unaided and aided recall, could not indicate at least one brand from this category of alcohol. Analysing the results of the aided recall results, the most recognizable brand is Malibu. It was indicated by 43% of consumers. Approximately one in five people pointed to Havana Club or Captain Morgan brand. The most frequently indicated brand by the respondents in the unaided recall was Bacardi (prompted awareness – 9%). The most popular and best recognized brand among Polish consumers is Sierra Tequila.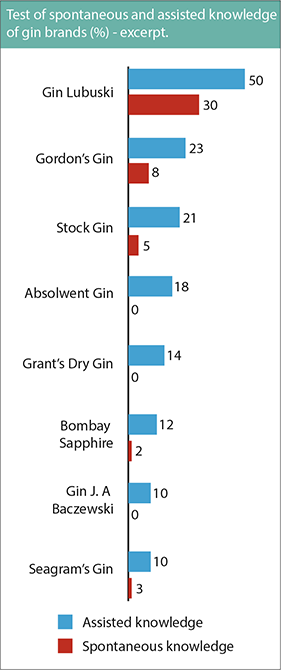 Rynki Alkoholowe 4/2019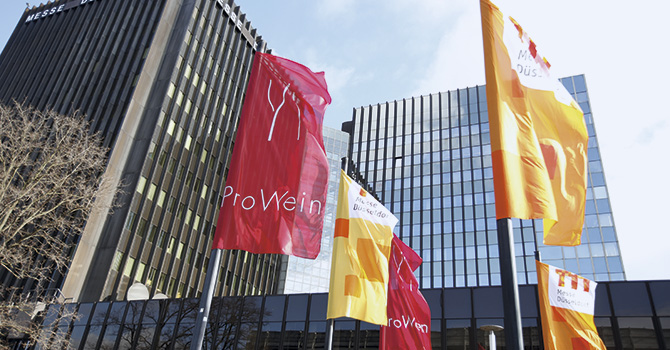 The already 25th edition of the ProWein Trade Fair took place this year making the event only one year older than the "Rynki Alkoholowe" monthly. The event, organised by Messe Duesseldorf GmbH, has been developing over these years and today it is one of the key events in the alcohol industry globally. It is focused primarily on all kinds of wine-making as the name of the event itself indicates. In reality, however, a great number of exhibitors there also include producers of spirits, beer, ciders and packaging.
Rynki Alkoholowe 4/2019
It is more convenient, more economical and less obliging – that is to say alcohol consumption in small bottles. This is intensely growing trend annually and fits perfectly into the need for innovation. The fashion for wine in small packaging started in the USA where small bottles and cans are popular.
Rynki Alkoholowe 3/2019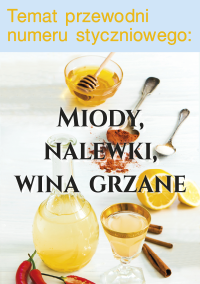 ---