Beer is undoubtedly one of the most important product categories for small-format stores up to 300 m2. It is the most common type of alcohol responsible for about 15% of turnover at an average small-format store. According to CMR data, beer is purchased by every fourth customer who buys 3 packages of the hop-flavoured beverage on average. Interestingly, it is often the only product of a shopping basket, especially in the case of the lower-price-shelf variants. However, other purchased products usually include snacks or other alcoholic beverages.
Rynki Alkoholowe 6/2019
Beer is the most popular alcoholic beverage among Poles, characterized by high recognition among alcohol consumers and buyers. As shown by another round of research conducted by the Indicator Marketing Research Centre, the most recognizable beer brands come mainly from the largest breweries, such as Grupa Żywiec, Kompania Piwowarska or Carlsberg Polska.
Rynki Alkoholowe 6/2019
The 13th Vodka Tasting organized by the "Rynki Alkoholowe" national trade monthly was unique in many respects. It was not an easy task for the jury as 9 companies submitted as many as 21 products to the competition. There were more of them (28) only once in the history, in 2014. For the first time, however, we presented as many as 8 medals! Russian Standard Original from CEDC International Sp. z o.o. turned out to be the best brand in the category of pure vodkas in the price category of up to PLN 50 for 0.7 l. Ostoya from the portfolio of Wyborowa Pernod Ricard won in the pure vodka category within the price range of PLN 50-100 for 0.7 l. Finally, the category of pure vodkas at a price above PLN 100 for 0.7 l. Here the competition was extremely interesting, and the Precious Vodka brand won it eventually. Its manufacturer is Jewel Lines company – so the jewellery project was created with passion for diamonds and other precious stones. Distributor of Precious Vodka in Poland is Ice-Full Sp. z o.o. company.
The government plans to increase the excise duty on alcohol by 3% in 2020. This will provide PLN 1.1 bn more revenue to the state budget. The higher tax will most likely apply to ethyl alcohol, beer, wine and wine products. Cider and perry, taxed at a preferential excise tax rate of PLN 97 per 1 hl of finished product, have been excluded from the indexation.
Rynki Alkoholowe 5/2019
The latest CBM Indicator polls indicate that Napoleon is the most recognizable brand among the lovers of cognacs and brandies. This brand can be identified by almost every fifth respondent. Spontaneous knowledge of this spirit reaches nearly 20%, while assisted knowledge almost 60% of indications. It is worth noting that the Napoleon brand has been the leader for several years now. The second place on the ranking list was, as in previous polls, Metaxa, which also has a significant percentage of indications in assisted recall–48%. On the other hand, only 7% of respondents can spontaneously indicate this Greek brandy. It is also worth noting that Hennessy and Martell have the same level of spontaneous knowledge as Metaxa, which means that these brands have their small but faithful group of followers. Stock brandy, which received 46% of indications, also has a high percentage of supported recognition.

Rynki Alkoholowe 5/2019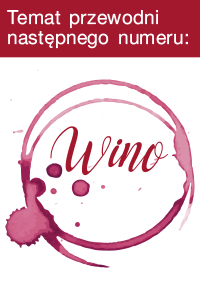 ---