Rum, gin and tequila are among the smaller segments of alcohols in small-format stores up to 300 m2. Together they account for less than 1% of the sales value of spirits. Rum and gin are available in about 40% of outlets, while tequila is offered by only a few percent of them.
Rynki Alkoholowe 4/2019
As far as the recognition of gin brands is concerned, Gin Lubuski has been the leader for years and is the most deeply rooted gin brand in the consciousness of Polish consumers. Other brands that are well recognizable are: Gordon's Gin, Stock Gin and Absolwent Gin. However, they do not achieve the brand identification results of the leader.
Consumers have a big problem to point out rum spontaneously. Only a few percent of people were able to name individual brands on their own. Nearly 60% of respondents, in both, unaided and aided recall, could not indicate at least one brand from this category of alcohol. Analysing the results of the aided recall results, the most recognizable brand is Malibu. It was indicated by 43% of consumers. Approximately one in five people pointed to Havana Club or Captain Morgan brand. The most frequently indicated brand by the respondents in the unaided recall was Bacardi (prompted awareness – 9%). The most popular and best recognized brand among Polish consumers is Sierra Tequila.
Rynki Alkoholowe 4/2019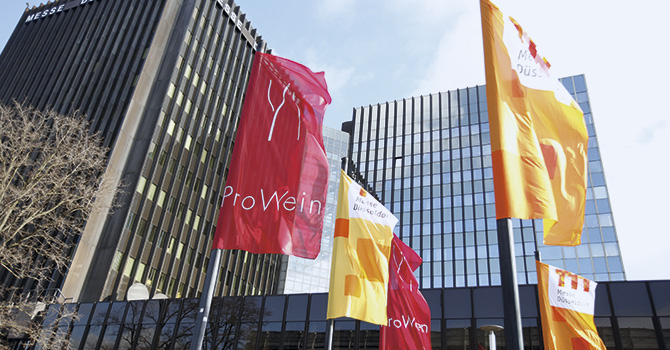 The already 25th edition of the ProWein Trade Fair took place this year making the event only one year older than the "Rynki Alkoholowe" monthly. The event, organised by Messe Duesseldorf GmbH, has been developing over these years and today it is one of the key events in the alcohol industry globally. It is focused primarily on all kinds of wine-making as the name of the event itself indicates. In reality, however, a great number of exhibitors there also include producers of spirits, beer, ciders and packaging.
Rynki Alkoholowe 4/2019
It is more convenient, more economical and less obliging – that is to say alcohol consumption in small bottles. This is intensely growing trend annually and fits perfectly into the need for innovation. The fashion for wine in small packaging started in the USA where small bottles and cans are popular.
Rynki Alkoholowe 3/2019
Liqueurs and crème liqueurs still enjoy rather a little popularity in our country. The result analysis shows that consumers have a big problem in brand unaided recall. As many as 55% of respondents were not able to answer the question what liqueurs and crème liqueurs they know without a hint in the form of a list of popular products in this category. The most recognizable brand in the aided recall is Advocaat Classic. This liqueur obtained 30% of responds. It is worth mentioning here that Advocaat appears among many producers and distributors on the spirits market, and as a result, consumers may find it difficult associate particular brands. In addition to the traditional Advocaat, respondents also often point to Nalewka Babuni (30%) in the aided recall. Other brands that have received more than 20% of indications include: Pina Colada (24%), Amaretto (23%) and Krupnik Advokat (20%). Worth emphasizing is the recently growing position of the Sheridan's brand, which is first in the unaided recall with responds close to 10%, and the Bailey's brand with 5% of responds in the unaided recall.

Rynki Alkoholowe 3/2019